Instructions to setting up a Coached Zwift Workout and joining the meetup:
Step 1: Ensure you have installed the Zwift app on your desktop (this process does not work on your mobile/tablet).
Step 2: Ensure you have an account (paid or trial) setup with Zwift - please put 'windrush' at the end of your name.
Step 3: You will be sent an email 60mins prior with a link to download a .zwo file (this email will also have a zoom link - ignore this for now). Please save this file in your 'Zwift' > 'Workouts' folder as shown below (Mac users will have a numeric ID folder inside the workouts folder, the workout file needs to go in there):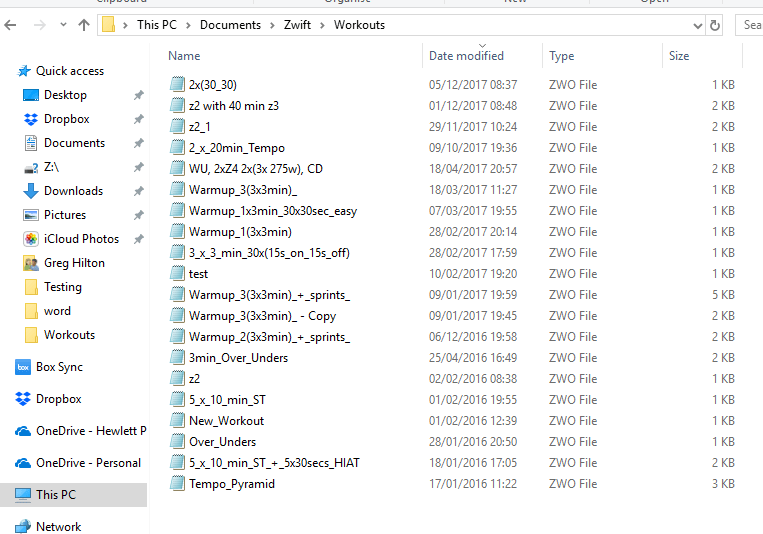 Step 4: Open up the Zwift application and click 'Lets Go' (pair your devices as you normally would).
Step 5: Click 'Training' and you should be able to see the workout under 'Custom workout' BUT DO NOT click it just yet! If it is not there, repeat the process above.
Step 6: Go back to the main menu and click 'Ride'
Step 7: Open up the Zwift Companion App on your phone and click 'More' then click 'Find Zwifters'.
Step 8: Search for and add 'Windrush Coach'.
Step 9: You will then be sent the meeting invite (Feel free to a ride during this time if you like - keep it easy!) once you have received the invite (either by desktop or mobile) click 'accept'
Step 10: Now load up the workout by clicking:
Menu
Workouts
Select the custom workout
Back
You will see the workout in the top left corner and it will only start once the meetup starts so feel free to continue pedalling!
Step 11 (for audio): Join the Zoom meeting link in the original email and chat to the coach/members!
––––––––––––
Please be aware if you miss the start of the meet-up you are UNABLE to join late (Zwift's rules not ours!).
Questions please email coaching@windrushtri.co.uk